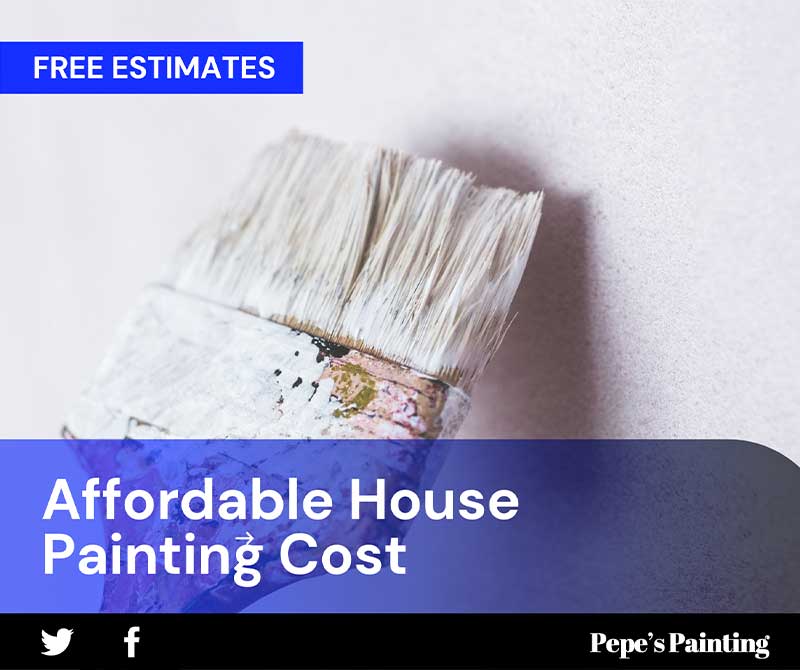 Our Affordable house painting cost is available to the residential and commercial areas in the inland empire. Pepes House Painting Services offers affordable painting that will leave your house with a beautiful appeal for an affordable house painting cost that will bring the value of your house up.
Affordable House Painters
Because of our dedication, more and more clients are choosing to use our affordable house painters services. The majority of homeowners want a nice house but just don't have the time to devote. Also, all homeowners don't have time to free up their weekends to take good care of a good house painting. When you add the time it takes to prepare, mask, sand, pressure wash, and even replace damaged wood before painting can be done it can be stressful. Our professional house painters are here at Pepe's with all the knowledge that can be affordable to you along with free estimates.
Hiring our affordable house painters lets you enjoy weekends doing the things you want to do instead of spending precious hours painting your own home.
The team at Pepe's House Painting Services knows what paint will thrive and look good in any given situation. We know how to deal with old wood and poor wall maintenance. Pepe's painters have professional knowledge and substantial industry experience to address issues that arise unexpectedly. So, do not hesitate to get in touch with us at (909) 699-5874 today to make sure you turn to the right house painters in the Inland Empire, CA, and take advantage of our reliable and affordable painting services.
Why Pepe's Painting Company
Why Pepe's Painting company is the company to rely on? When it comes to the maintenance of your home we are here to save you time and money. We understand people have busy schedules and don't have the time to paint their own homes. that's when Pepe's painters come in. Even before the demand for house painting and maintenance, one of the biggest benefits of hiring our professional house painters to take care of your interior and exterior house painting. Our affordable house painting cost will save you time and money for the future.